Vanaf 2 januari 2018 werken we 'cashless' in Hedon, oftewel 'contantloos". Dit houdt in dat er enkel met pin betaald kan worden en we geen contant geld meer kunnen aannemen. Dit geldt voor de kaartverkoop aan de deur en het afrekenen van consumptiemunten. De muntautomaten werkten al enkel met pinbetalingen. Met de switch naar cashless wordt de garderobe vanaf 2 januari gratis en hoeft daar dus geen losse euro meer voor betaald te worden.
Het van Meat Loaf bekende Classic Rock album 'Bat Out Of Hell', met de wereldhits 'Paradise By The Dashboard Light' en 'You Took The Words Right Out Of My Mouth', bestaat 40 jaar. Om dit te vieren gaan Nederlandse topmuzikanten (o.a. van Focus, Anouk, Kane) en de vocalisten Martin van der Starre (Woodstock The Story, Jesus Christ Superstar, Symfo Classics), Lisette van den Berg (Ayreon, Karmaflow, Scarlet Stories) en Marcela Bovio (Stream of Passion, Ayreon, The Gathering) de uitdaging aan door het meesterwerk integraal te vertolken.
'Bat Out Of Hell' staat met 43 miljoen exemplaren te boek als een van de best verkochte platen aller tijden en geldt als de soundtrack van de jeugd van velen. Zo ook voor initiatiefnemer van de hommage Menno Gootjes, gitarist van de formatie Focus (denk aan de wereldhit 'Hocus Pocus'). "Als jochie werd ik meegesleept door dit rockepos. Natuurlijk bekend van Meat Loaf, maar laten we vooral ook muzikaal genie Jim Steinman als componist niet vergeten. Deze jeugdliefde nu zelf live uit te voeren is een droom die uitkomt."
Naast de complete vertolking van het jubilerende album zullen meer hits en live-klassiekers van Meat Loaf worden gespeeld, alsmede verrassende extra's. Dit alles vindt plaats onder de naam Like A Bat Out Of Hell en belooft een gedenkwaardige rockshow te worden!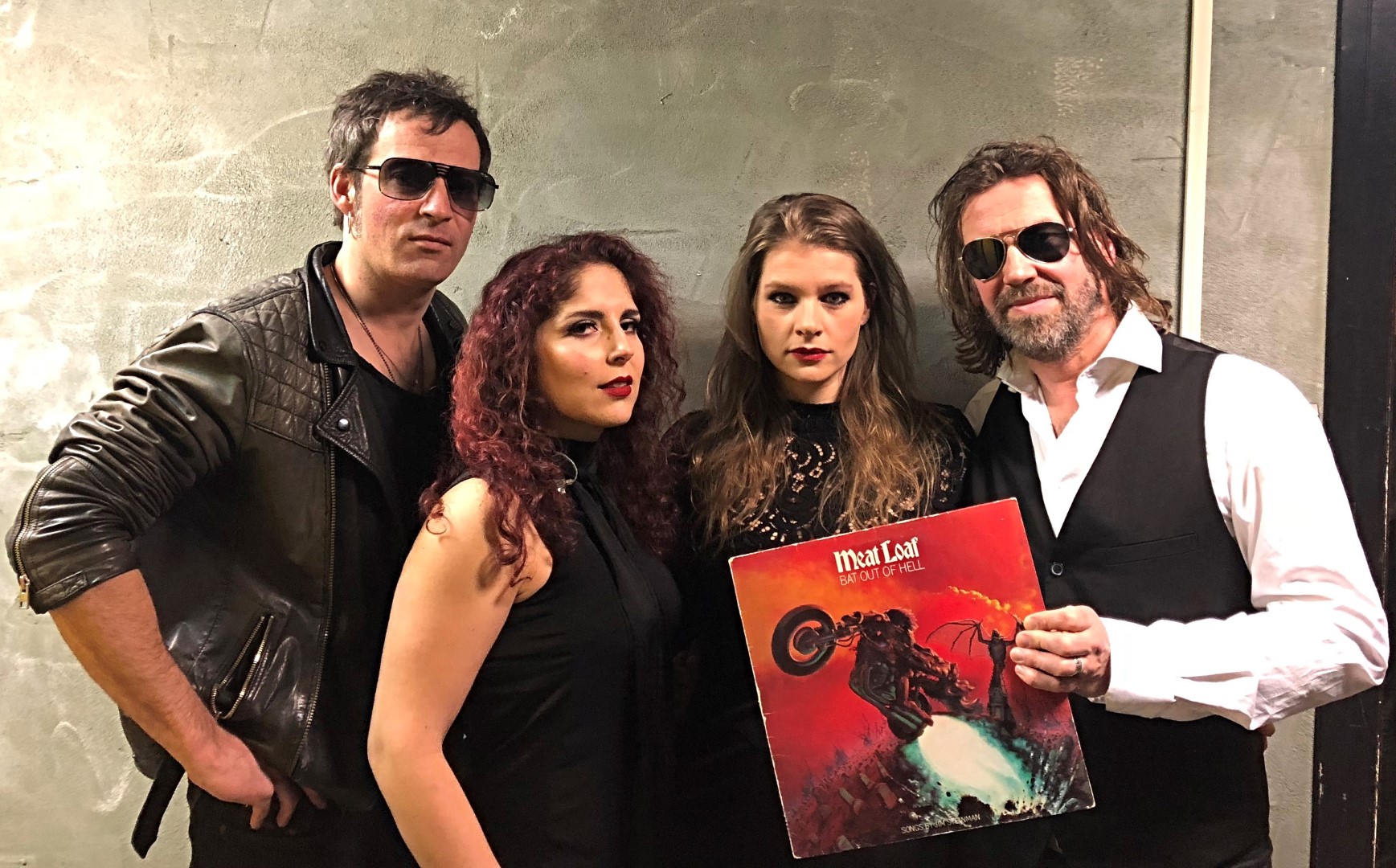 Like A Bat Out Of Hell verwelkomt Marcela Bovio (Stream of Passion, Ayreon, The Gathering)!
Niemand minder dan Marcela Bovio is Like A Bat Out Of Hell komen versterken. De van geboorte Mexicaanse zangeres is bekend van haar samenwerking met Stream of Passion, Ayreon en The Gathering. Tegenwoordig is ze actief met een soloproject en timmert ze aan de weg met de band MaYaN.
---
"I really like Menno's guitar playing. I feel he is an outstanding player."
– Steve Hackett (Genesis)
"Menno is one hell of a guitar player. A true force of nature!"
– Phil Campbell (Motörhead)
---